, and
NVIDIA has gained a reputation for just wowing us with their announcements, and this year's CES press conference is no exception. Their charismatic CEO Jen-Hsun Huang took to the stage and made announcement after announcement, first the biggies, for us at least, a new Gen 2 Nvidia Shield Console, Google Assistant launching this month on Nvidia Shield TV (including Gen 1 Shield TV devices) and the NVIDIA SPOT, a home AI microphone.
Before we jump into those individually we'll quickly list off what else NVIDIA had up their sleeve: a GEFORCE Experience PC software for managing graphics now includes direct streaming to Facebook Live, the GeForce Now cloud gaming platform will be available for PCs with a good internet connection (sorry most of Australia) from March for early testers @ $25 USD/ 20 hours of gameplay and a lot of self-driving AI announcements.
Google Assistant on Android TV and NVIDIA AI Home Platform
Yes, that's right NVIDIA and Google have jointly announced that the NVIDIA Shield Android TV Gen 1 and 2 will be the first Android TV devices to get the Google Assistant. Just to confirm NVIDIA have stated that a software update will arrive in January for the original Nvidia Shield and Shield PRO to enable Google assistant.
Once active, you will be able to use the "OK Google" hot word to wake the Google assistant and interact, this could be a simple question or ask it to show your photos from the Gold Coast in 2015. Voice commands will also work for media control and content search on the device.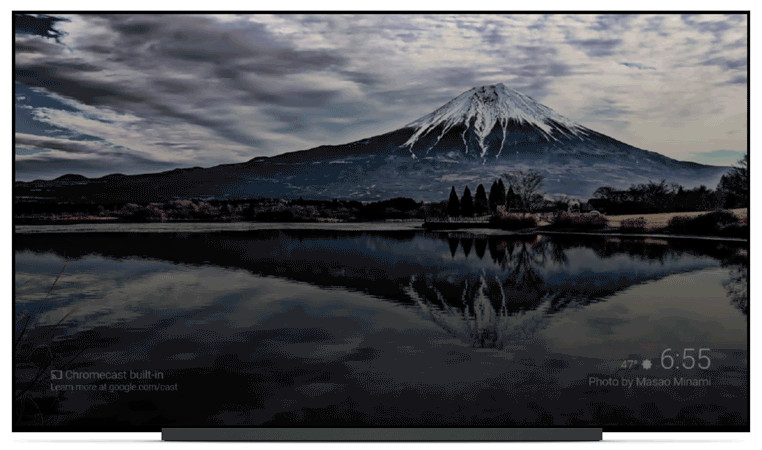 It's hard to tell exactly how the implementation will work, but once our NVIDIA Shield PRO gets its upgrade you can bet we'll be testing it. According to Google here are some of the things you can do with Google Assistant on Android TV:
Play content: "Play Stranger Things on Netflix."
Discover content: "Search YouTube for Jimmy Kimmel." And you can also ask a follow-up if you're interested in more videos by saying: "Play the second one."
Get answers: "Tell me about Jurassic Park?"
Set the right mood: "Dim the lights."
Get ready for your day: "How long will it take to get to work?"
The Google Assistant is the only Home AI functionality NVIDIA are announcing. The Shield TV will now integrate with Samsung's Smart things platform allowing the Shield to actually act as the HUB. In addition, NVIDIA announced the NVIDIA SPOT AI microphone. The eight ball sized device is equipped with Far-field microphones and echo cancellation and would enable complete voice control of your Shield device from anywhere in there is a Microphone.
NVIDIA Shield Android TV gen 2
What god is a great new AI platform if you don't have some shiny new Hardware to sell it with? As has been rumoured for some time now, Nvidia announced the successor to the King of the Android TV set top boxes the NVidia Shield Android TV 2nd Gen.
The new 4K HDR video streamer come games console will be the first streaming device to include Amazon Video, Netflix, YouTube, Google Play Movies and VUDU content in 4K. According to NVIDIA this makes the Shield the "World's Most Advanced Streamer".
The new Shield TV will again come in two variants a 16GB variant for $200 USD and a 500Gb Pro model for $299 USD. Both Variants will now ship with both the Shield remote and the new Shield Controller which now features a microphone as well. The New Shield TV will be powered by a new Maxwell Tegra SOC.
The Shield will start pre-orders today, with shipments starting on the 16th of January for United States, Canada and select European regions. The Shield Pro will go on sale later this month in the same regions. There's no mention of if the NVIDIA Shield Android TV will finally become officially available in Australia but we're not holding our breath.