At Google IO 2017 Sundar Pichai announced that thanks to their machine learning and deep neural networks they are bringing Google's smart reply feature found in Allo and Inbox to the Gmail app for Android.
With Smart reply, you will be provided with three relevant replies to your email which are provided by Google's deep learning networks by analysing both the email and your ongoing conversational style. Once you've selected a smart reply you can edit your response before you send it.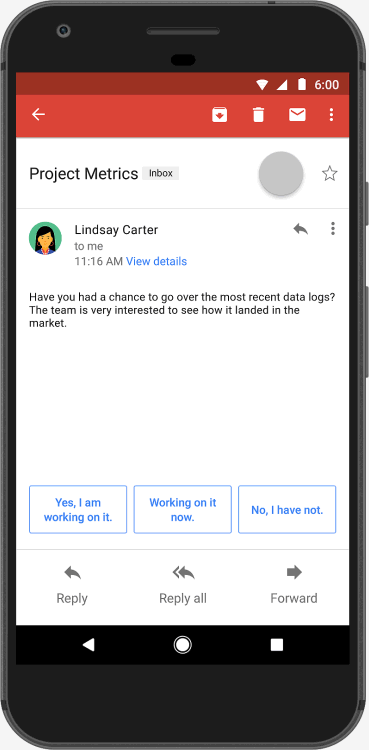 Smart reply for Gmail will start rolling out today so keep your eye out for an update.