Google has announced new tools for Docs, Slides and Sheets for G Suite introducing better real time collaboration tools to help keep your team on track.
The new tools feature heavily on version control and tracking changes in Docs, Slides and Sheets. The changes include the ability to Name the various versions of a Doc, Sheet or Slide. You can also preview a "clean version" of a Doc to see what it looks like without comments or suggested edits and if you're happy you can also choose to accept or reject all edit suggestions in your doc.
On the mobile front you can also suggest changes to Doc from a mobile device. The ability to suggest changes is available on Android as well as on iOS devices (both iPhones and iPads).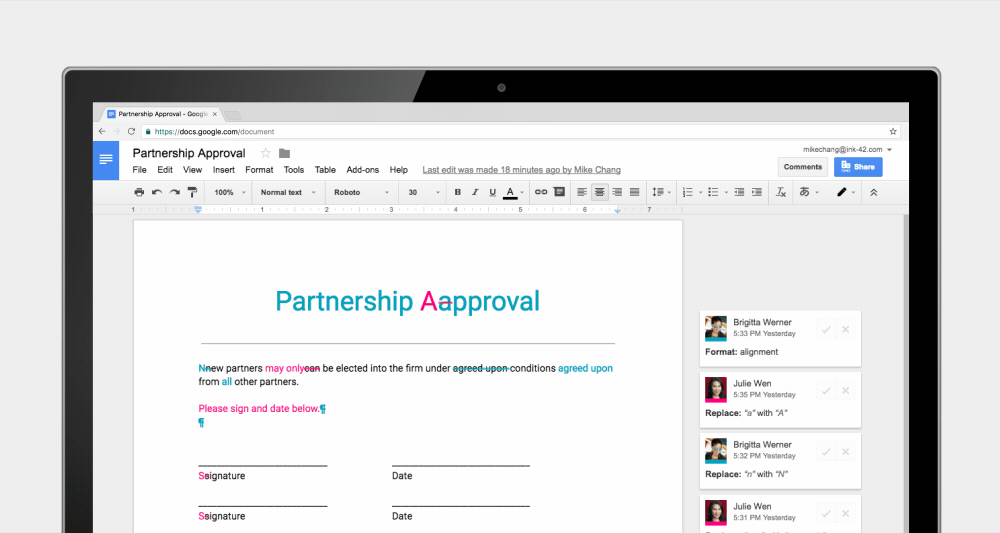 Finally, Google has done some work on their templates and add-ons, merging the two with the ability to create new templates with built-in add-ons. Google points to a new template from LegalZoom which uses the DocuSign Add-on for Docs letting you collect signatures for documents.
If you use Docs, Slides or Sheets in your team, then these look like some great tools and it appears they're available now.