Google Maps redesign, announced at Google I/O last month, has now begun rolling out to users bringing with it a fresh new Material Design look along with exciting new features including 'For You' suggestions and 'Your Match' scores.
The update began hitting devices yesterday (thanks Leon), with Google confirming the update was now available to everyone in a blog post overnight.
The most notable change in the new Google Maps is the 'Explore Nearby' tab which pops up when you first load up Google Maps. There are four brightly coloured buttons: Restaurants, Coffee, Attractions and More, with the More option allowing you to select from a great array of different destination types to help you quickly find great places to check out in your home town – or in places you're visiting.
Also showing are groups of places such as suggestions for 'Outdoor Dining', 'Where the locals eat' and lots more. Under these tabs you'll find lists that are recommended by 'local experts and Google's algorithms'. Apparently a 'Foodie List' will appear there at some stage, but it's not yet present for me.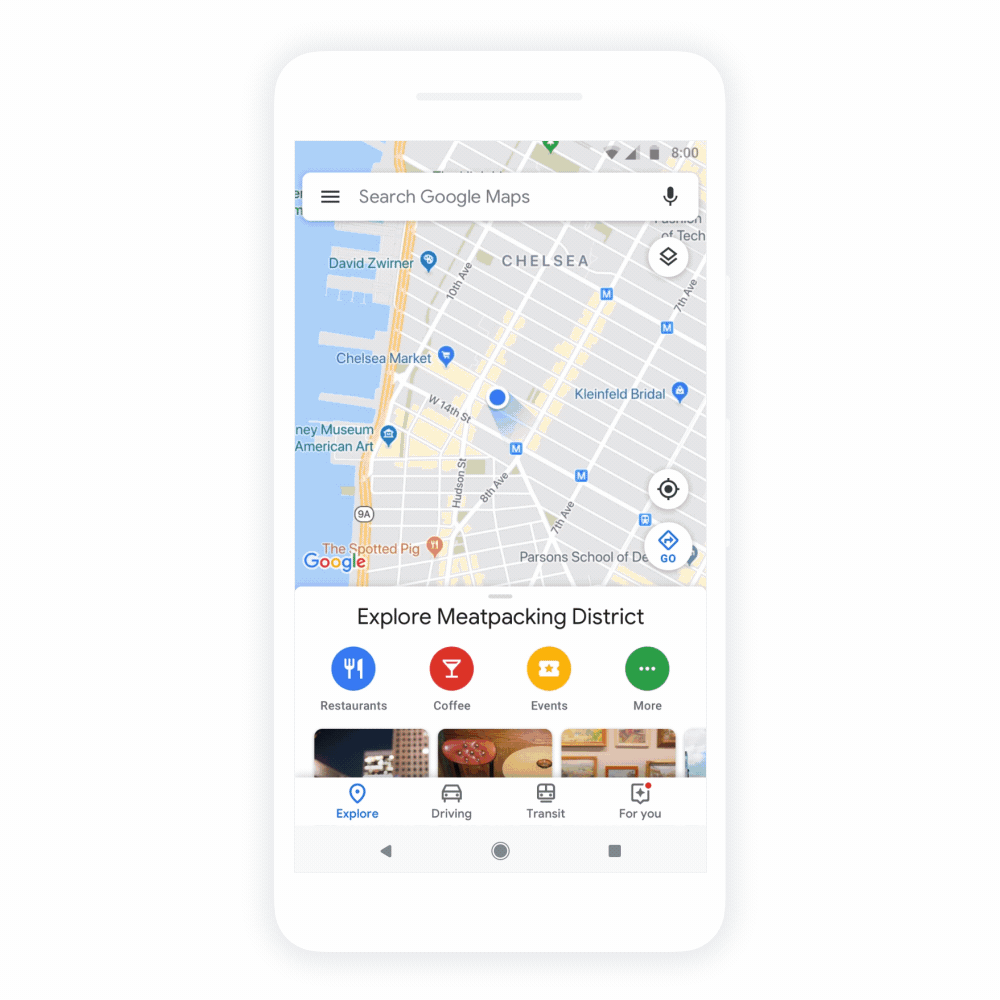 The 'Your Match' scores are now incorporated into Maps entries, though a recommendation for Chinese food had me matched at 91% but I don't really eat Chinese food – so this may need some tuning. Google says the Your Match is based on your previous visits if you have Location History turned on – but I think I'd remember visiting these restaurants.
You can more finely tune these suggestions by going to Settings > Exploring Places > Food and Drink Preferences. Once you're in there you can add, or remove items from your preferences to hopefully get better suggestions and matches.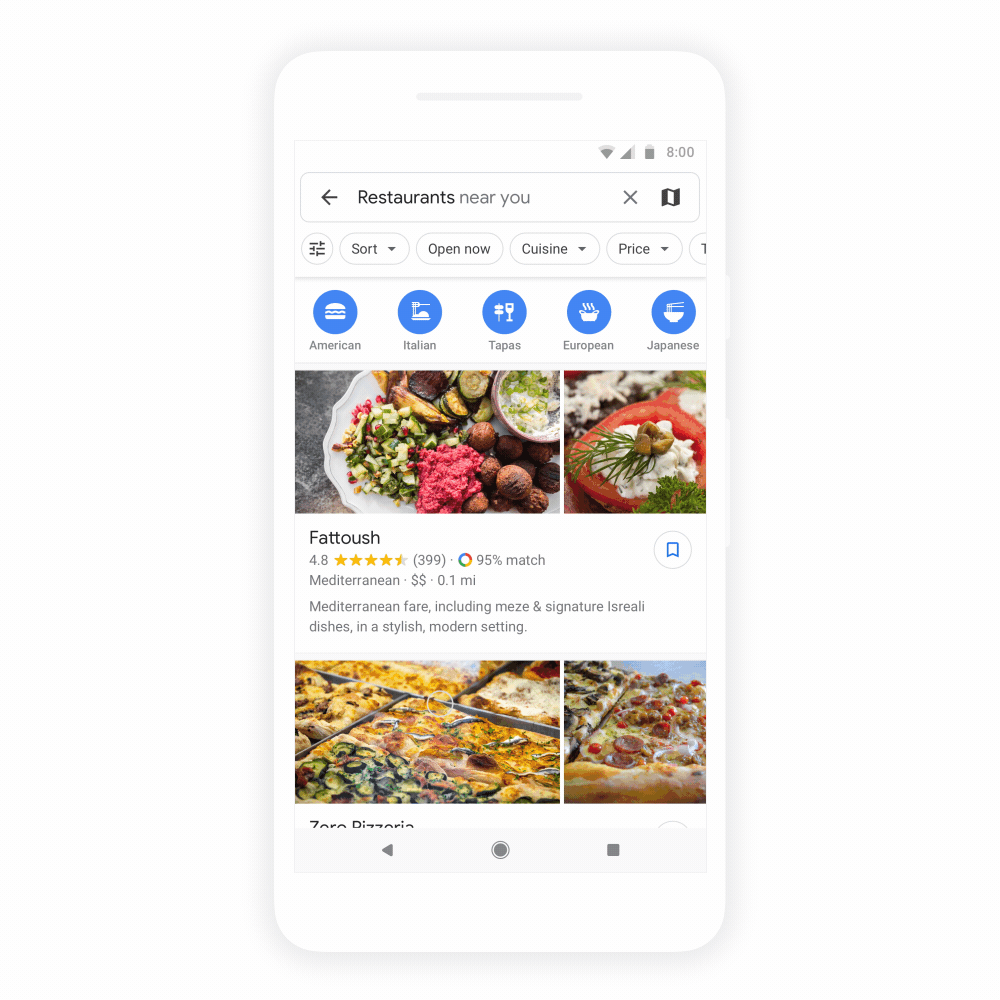 The 'For You' tab at the bottom right of your screen is also now up and running, though it may not yet be live for everyone with Google saying that content in this space would be 'ramping up this week'. From this tab you can choose to follow locations, neighbourhoods or entire cities to find out when a new coffee shop is opening, or your favourite bar or restaurant is holding an event.
To ensure you get the new updates you should be using Maps v9.80.2 which is available now in Google Play.