The Google Feed, that stream of news that replaced the once awesome Google Now contextual list from the Google App is getting an update, with Google announcing overnight that they're changing course again renaming it to Google Discover and it's even coming to google.com on your phone.
The change from Feed to Discover that reflects their new mission to help you discover 'fresh and interesting content about things that matter to you'. The updated name comes with a new look that Google says will make it easier for you to find new content.
The Discover feed will show you content based on your interests, will now label the cards with new topic headers that define why you're seeing a particular piece of content. If you like that topic you can tap on it to find out more about it, and underneath will be a whole slew of new articles and content to view, and Google will remember the topics you tap on to find more content in the future.
Google is also changing from showing only 'new' content to showing both new and evergreen content including videos and fresh visual content in a bid to show you things more relevant to your interests. This means it may surface content that's not 'new to the web, but are new to you'. It will be relevant to your interests though with Google saying 'Discover might show an article with the best places to eat or sights to see. Suddenly, a travel article published three months ago is timely for you'.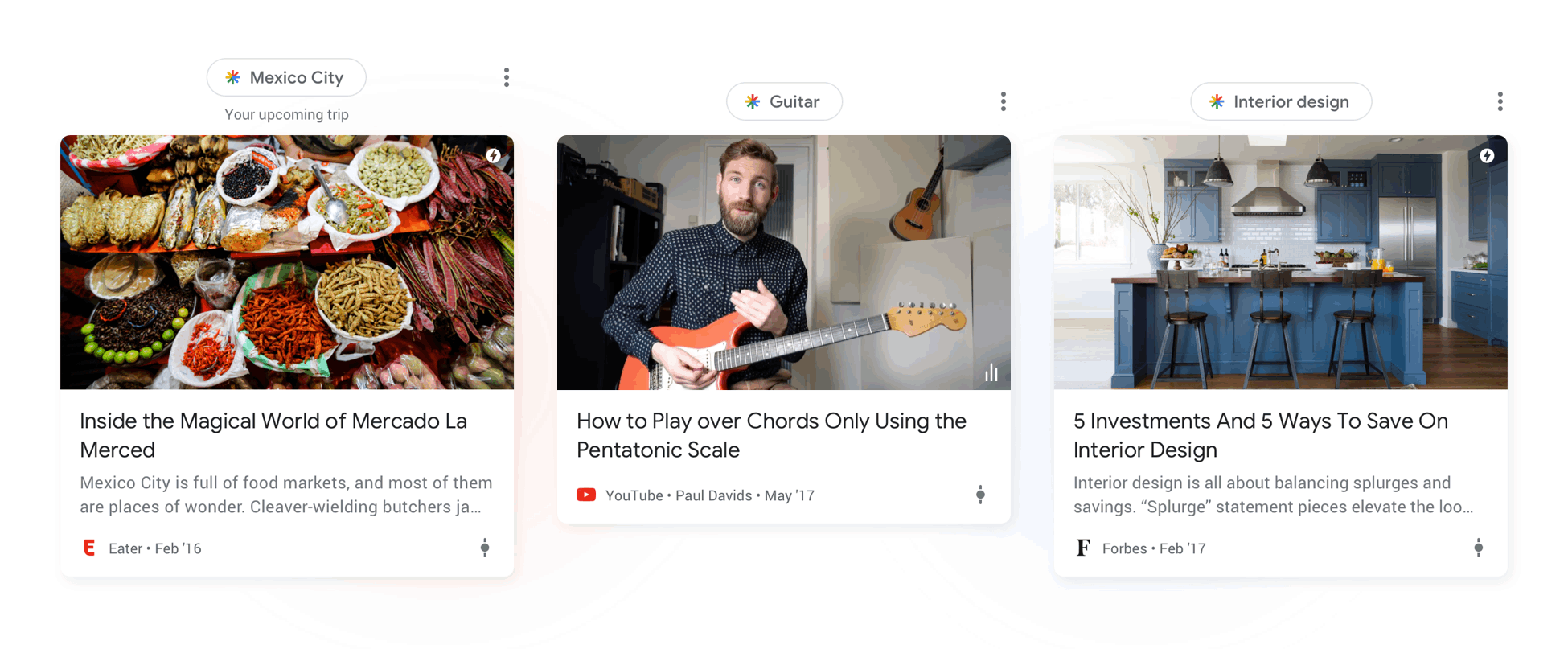 There's also a new mechanism to show you either are or aren't interested in content, unfortunately we still can't swipe cards away if we're not interested, instead a new control slider in the bottom left of the cards will let you slide it up to indicate you want more or down to show you want less.

The last little tidbit is that the Discover feed is going to be on your google.com mobile site in your browser. Not sure what to make of this change, but Google says they feel it's going to be a place 'where you can not only search, but also discover useful, relevant information and inspiration from across the web for the topics you care about most'.
The rollout for the new Discover feed is scheduled to be US-only and in English and Spanish for now, though Google says they 'will expand to more languages and countries soon'.