Towards the end of December, Samsung gave us an updated Android 9.0 Pie release schedule but some of its more recent devices were languishing a bit behind older devices.
In particular, Samsung's Galaxy Note 9 and Galaxy Note 8 owners were expecting an update to arrive in February and March 2019 respectively.
As of this week, that release schedule has been tweaked a little. In particular, Samsung has brought the Note 8 and Note 9 release dates forward a month. SamMobile first noticed the updated schedule, and shared the image below.
This means the Galaxy Note 9 will receive an update to Android 9.0 Pie in January (i.e. this month), to be followed by the Galaxy Note 8 next month: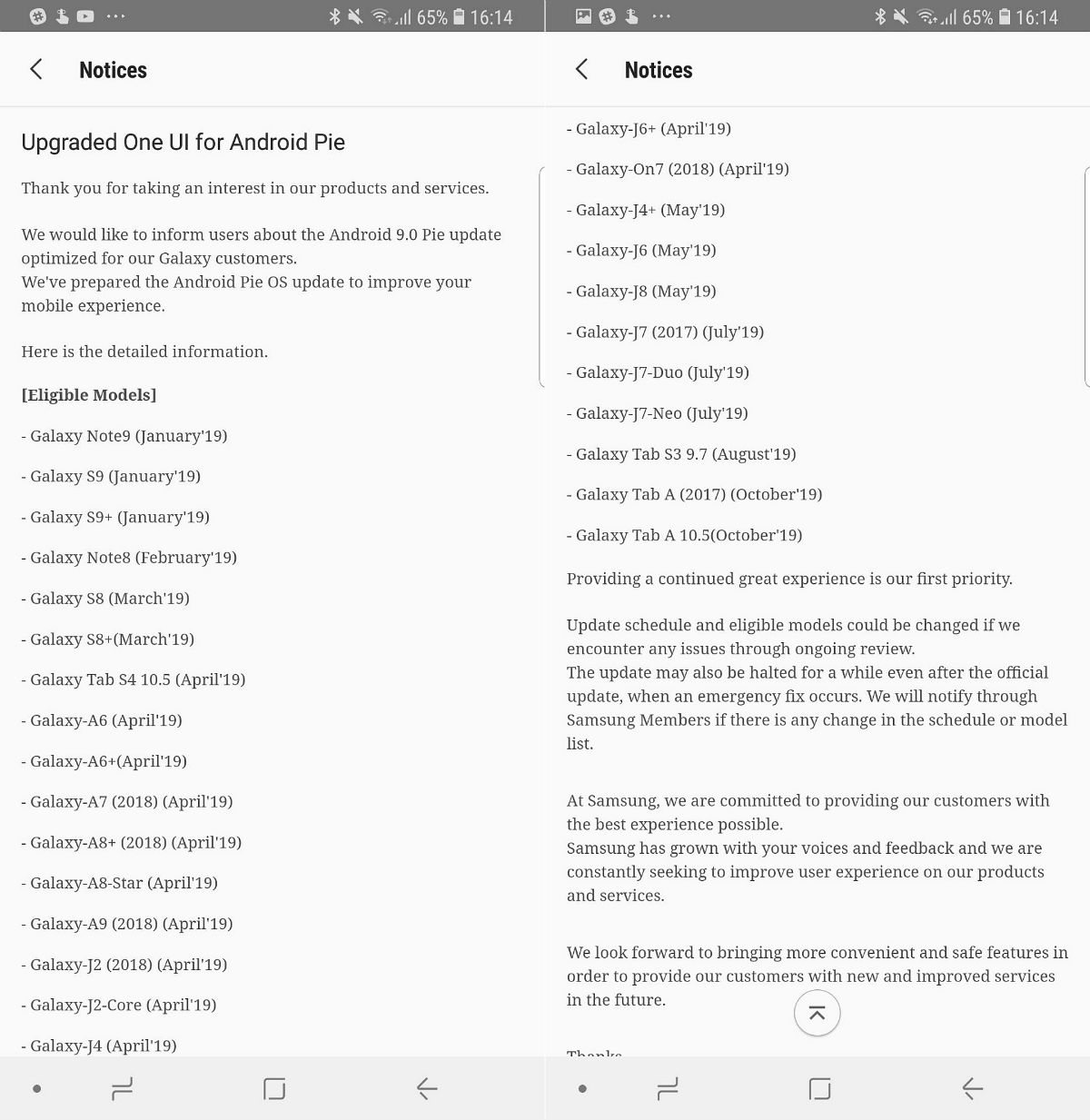 This release schedule puts the two most recent Note devices ahead of Samsung's Galaxy S8 range, which are still expected to receive an update in March 2019. This is a little odd, as the Galaxy S line typically receives updates before equivalent Note devices.
However, with an increased focus on the Note line as Samsung's real powerhouse, it's not surprising. Equally, the two Note devices are newer than the S8, so perhaps getting an update a little earlier is only fair.