Yes, I know. At least half of the people who read this will be able to list the reasons they don't want a smartwatch, a Wear OS device, or don't even wear a watch. Some of us, though, are interested in smartwatches and some of us would like a truly excellent Wear OS device. This is for them – thanks for stopping by.
This isn't the first time we've looked at Wear OS and wished it was better; we really do want a great smartwatch platform for Android, but we'd settle for a good one. For now, we can't even get that.
This is where things get really sticky, as with all consumer hardware what's great to me just won't be great to all of you. If I say I want 1 GB of RAM, some of you may yell but why not 4GB, if I say 42mm is the "perfect" size (for me) that would leave out everyone else who wants a smaller or larger watch.
We all know the hardware is hard, and it's arguably the difficulty of hardware which is so much more exaggerated for smartwatches. Why? Firstly there's undeniably a smaller market for Android smartwatches compared to most consumer electronics. Secondly, we are used to traditional watches which come in an almost infinite range of configurations, the market seems to want the same from a smartwatch. That's something that can't be readily achieved with such a small market.
So, if we can't agree what makes a great smartwatch with the specifics, what about discussing what we want from a Smartwatch from the perspective of user features.
What should a good Wear OS smartwatch do?
Where to start? A battery that lasts all day with the screen always on and has a good reserve at the end of the day, wireless charging to make charging easier and reduce issues caused by magnetic pogo pin chargers, NFC for Google Pay, 3 buttons and a digital crown for improved navigation, these all fee like table stakes for me.
What I really want is a device that feels smooth to use; all too often my Wear OS experience is tapping and waiting, tapping and waiting and not uncommonly tapping and waiting for nothing to happen. Most of the time you can work around the slowness of the platform by anticipating your needs and opening the app a few seconds early, unfortunately, some 3rd party apps have a time out so it becomes a bit of a game of timing to open it ready for when you need it but not have it close before you use it.
Why is Wear OS so bad right now?
A smooth user experience is the result of well-developed software running on hardware tuned to the task. It's hard to know where my Wear OS experience is coming up short, but if I was a betting man I'd say it's both – the hardware isn't tuned, and the software isn't well developed.
Both the Snapdragon 2100 and 3100 are based on the same SD 400 processor. This is already an underwhelming starting point, and it's old – very old. Unfortunately, from all accounts, the newer SD 3100 processor has done little to address Wear OS's lag issues, so either we need a more powerful chip or better tuning for the use of the ones we've got.
On the software front we keep hearing how the next version will address the known lag issues, well, I'm still waiting. Wear 2.0 is undeniably a better user interaction experience. Everything about 2.0 is better, watch face selection, notifications, settings and app short cuts, all better.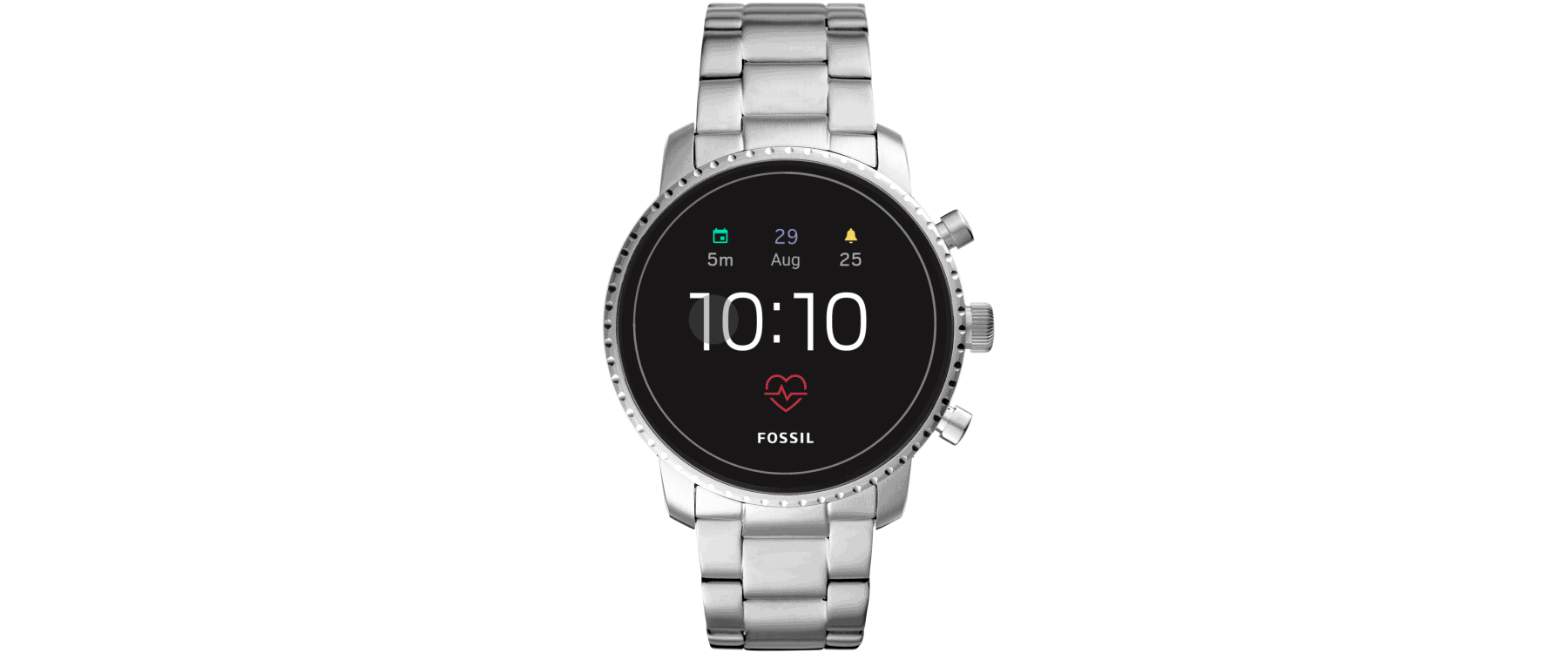 Unfortunately, Google has just hasn't delivered a smooth experience despite  updates apparently addressing this. Is this because they can't with the hardware available or is it because they just aren't dedicating the development resources? We may never know.
What can Google do?
If Google was a startup that would be a harder answer, but as one of the 3 largest tech companies on the planet they have options, and the bank account to pay for it. In a pie in the sky world Google has engineering resources to design a new wearable SOC dedicated tailored to the needs of the platform.
It wouldn't be the first time Google has designed processing components with Google designing multiple AI chips for both data centers and mobile devices between their Tensor and Pixel Core hardware. They also were intimately involved in the development of the OP1 processor developed for use in Chromebooks.
Now, designing a processor specifically for smartwatches may not have good financial returns, however with the need for edge processing increasing, and other wearables like smart glasses still in the background, a dedicated low power SOC designed to run these types of devices may just find a home in multiple devices, or at least inform their development.
While they're making that processor Google needs to bring their own vision of a Wear OS Watch to market. We've speculated before that one reason they don't do this is because it may "suck all of the air out of the room" for their current hardware partners.
However just like the original Nexus program the industry clearly needs a showcase device to set the path. Of course perhaps the issue is even Google can't currently make a Wear OS devices that isn't a laggy mess?
Google could also just throw a team of engineers at the problem and optimism the Wear OS platform. Perhaps indirectly that's what initiatives like Fuchsia are intended to do. With a new micro kernel optimised from design Google may well be able to improve the performance of wearable and other edge devices as well as have a single code base for their desktop (Chrome) and mobile (android) operating systems.
One thing is for sure if Google doesn't do something they are going to fade into obscurity. Apple's smartwatch sales volumes are already estimated to be larger than many Android Phone OEMs. Samsung continues to develop their Galaxy line of devices and has started their own Smartwatch platform, their biggest mobile partners are abandoning their wearable platform.
Google's well know for having an attention issue and not being able to focus on all of their products. With the future of mobile and ambient computing still unclear it would seem that Google should be focusing more attention not less on these niche areas just in case they become the next big thing.
At the end of this I'd like to have message of hope, but unfortunately I think Wear OS is in danger of continuing to bumble along not becoming what it could be and continuing to be frustrating to use for those of us dedicated to the platform.