We have been waiting since October last year for Google to release the new Pixel Buds. In the meantime we have seen countless rumours and leaks including one last week which detailed what colours each region/country would be getting which suggested stock levels were low. Without much fanfare (a blog post only) the Pixel Buds circa 2020 have today landed on the Google Store…… in the US….. in white only.
The new Pixel Buds were meant to be available in all colours in the US but it seems that at this stage only Clearly White is available and at the premium price of US$179. Oh So Orange, Quite Mint, and Almost Black will also be available in the US "in the coming months".
Physically the Buds have a "three point anchor system" to keep the them secure even while working out strenuously. The ear tips are interchangeable with extra tips included in the box at purchase. There is an IPX4 sweat and water resistant rating along with IR proximity sensors to detect when the Buds are in your ear for automatic play or pause.
Inside the battery allows for five hours of playback with the charging case offering another 24 hours of playback. Quick charge is included with the case offering two hours of playback with just 10 minutes of charging. The charging case can be charged using wireless charging or USB-C.
Although the Pixel Buds are not cheap they do come with some premium features such as a touch sensitive surface (not a button) which accepts swipes, taps and long presses as follows:
Single tap: Play/pause
Double tap: Next track, reject calls, or stop Assistant
Triple tap: Previous track
Swipe forward: Raise volume
Swipe backward: Lower volume
Press and hold: Check notifications or activate Assistant
Other premium features include Fast Pair to easily connect to your phone, clearer calls thanks to some work with beamforming mics and "a special sensor that detects when your jaw is moving", finding lost earbuds with Find My Device and Adaptive Sound which changes the volume to adjust for unexpected noises in your surroundings (I muse whether that includes your wife jibber-jabbering in the background).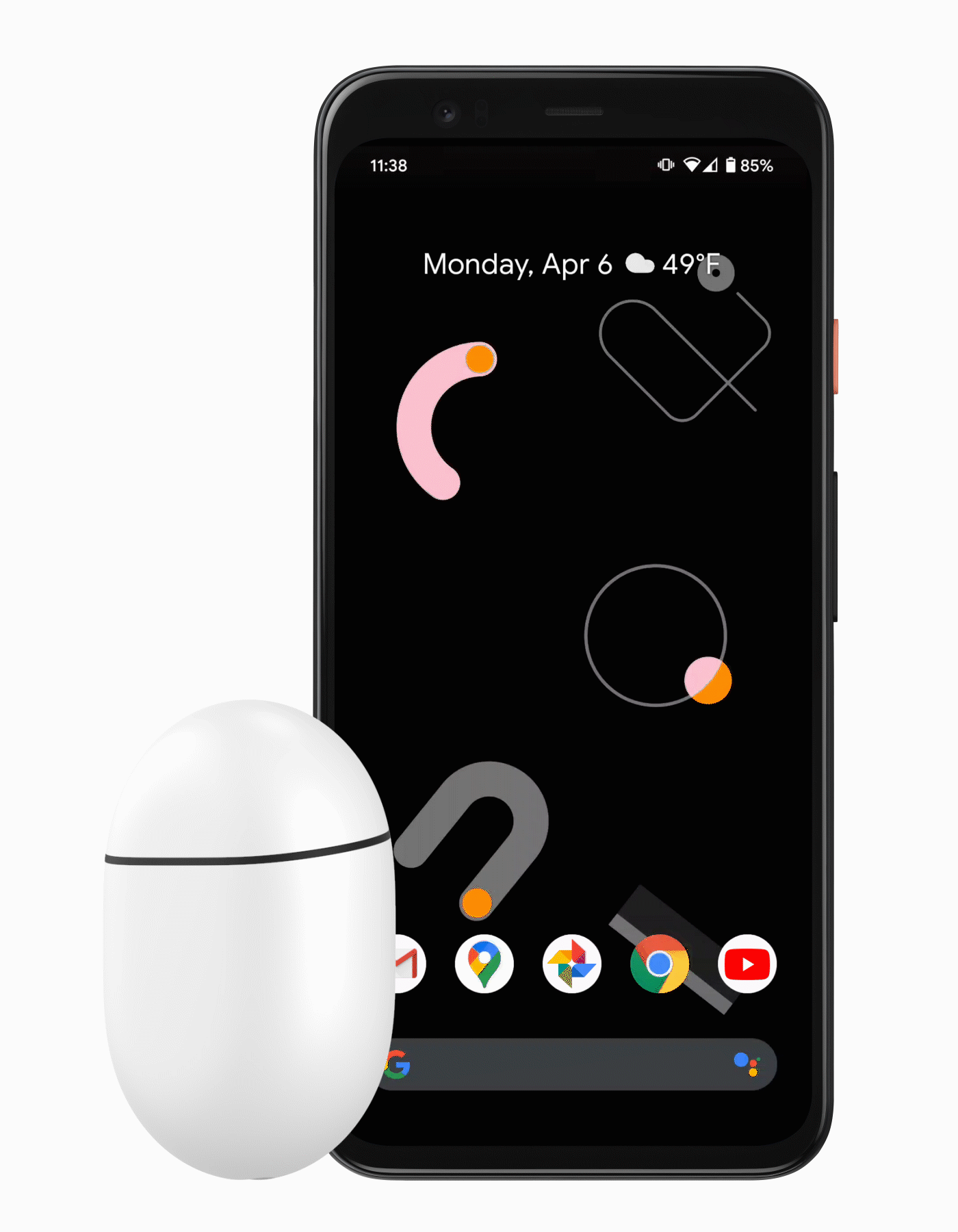 Of course, being a Google product there is of course Google hotword activation of Google Assistant for hands-free navigation, replying to text messages and controlling music etc. Real time translation is once again included and according to Google is much improved over the last generation (as you would expect).
As for us Aussies, and every other country in the world that is not the US, the wait will continue for Google to release the new true wireless Pixel Buds into the respective countries and regions. With the stock so limited in the US you would not expect them to arrive any time soon.
If you haven't already, head on over to the Australian Google Store and join the waiting list to be notified when they are released here.