Prior to next week's 'Android Beyond Phones' week it seems Google is getting a little ahead of the action with two new features for Android TV. Google wants to make consuming content on your Android TV quicker and easier and they're targeting two big pain points, finding content and subscribing to new services.
Highlights
Google's worried it's taking you too long to find content to watch amongst your plethora of choices. To make it easy they have inserted auto-play ads, I mean quick trailers. No you won't just be bothered by auto playing content in the Netflix app, it's built right into the main UI.
The cinematic teasers will show "the most popular" movies and shows "handpicked for you by Google Play's entertainment experts or sponsored by media partners". So this will basically be paid placement, however you apparently can add suggestions for your favourite streaming services… if you link them to your Google Account.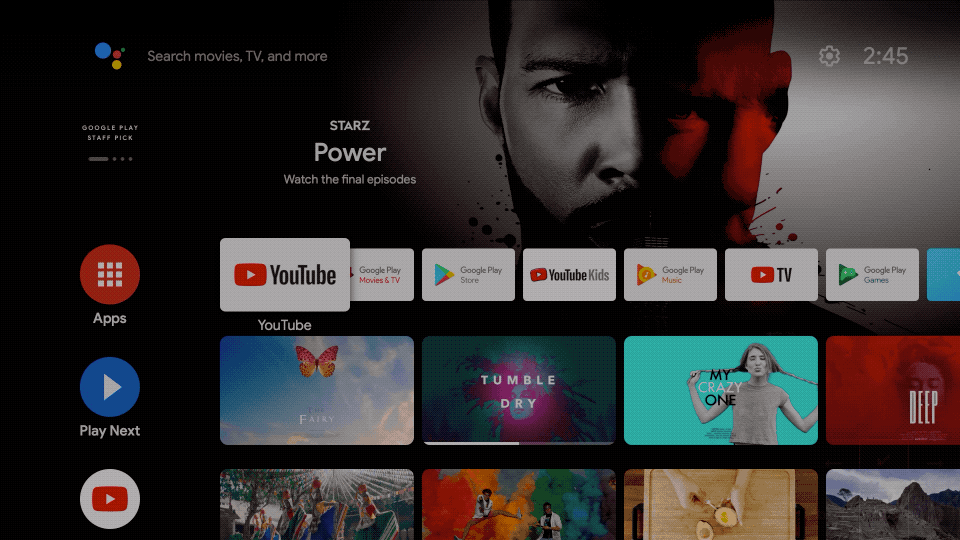 The new highlights will appear above the favourites bar, and I really hope there's a way to turn it off, especially if it auto-plays the audio like Netflix does, because that is the single most annoying user interaction since Facebook started auto-playing everything.
Subscriptions
Subscriptions is a slightly more useful feature, which will allow users to install and subscribe to content services on Android TV via Google Play. Compatible apps will have a "Subscribe and install" button that will sign you up using your Google account email address. Of course, this would mean Google will be a cut of that subscription revenue. It's unclear how this would work with free trial periods etc.

Both features are rolling out in the USA first but we will likely see highlights sooner rather than later Downunder.