It wouldn't be a surprise to anyone that we are not in favour of the ACCC's interference in the Australian news industry. The one-sided set of proposals disproportionately advantage large Media organisations and tries to hold Google and Facebook responsible for their lack of success in the modern web era.
Overnight Google announced the launch of their next phase of partnering with and supporting the media industry internationally. The new initiative allows partnered content providers to provide a far more curated feed of news in the Google News app.
Historically Google News builds the news feed using the news algorithm and content was built algorithmically. The new Showcase feed will allow complete editorial control of that outlets feed and what news is displayed in the app.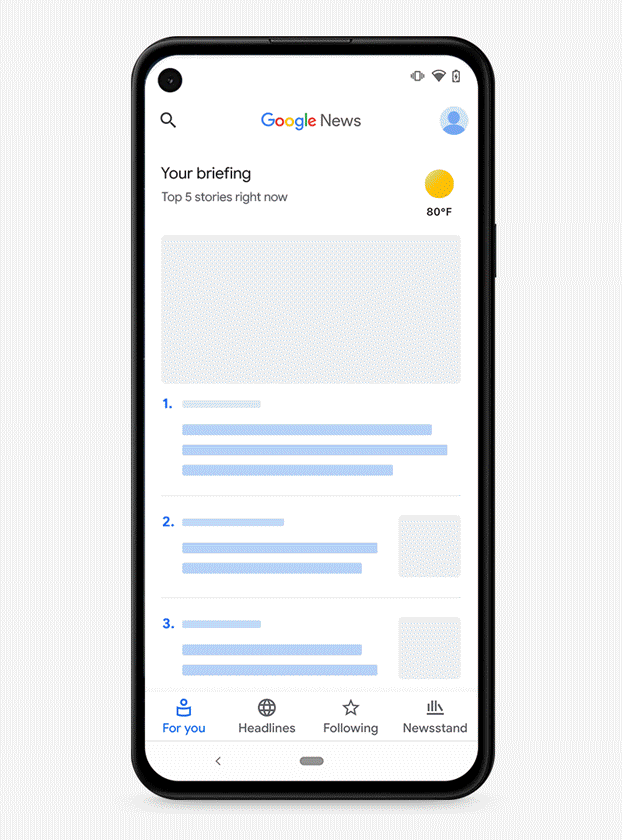 Google will also be working with publishers to bring new rich media experiences into the Google News app. Currently available or in development are features such as timelines, bullets and related articles, video, audio and daily briefings.
You may remember that originally Australia was going to be a launch market for the new Showcase alongside Germany and Brazil. Unfortunately, as a result of the ACCC's instructions from the Federal Government to impose a mandatory regulation on the Media industry in Australia, namely the News media bargaining code, Google has withdrawn Australia from that launch.
In a statement to Ausdroid Mel Silva, Managing Director, Google Australia & New Zealand has said:
Australia was one of the first countries in the world where we signed agreements with publishers to participate in News Showcase and we were in discussions with many more.

As we've previously said, as we work to understand the impacts of the news media bargaining code on partnerships and products, we have put this project on pause for now. Although our concerns about the code are serious, we hope they can be resolved so we can bring News Showcase to Australia soon, as we believe the program will help publishers grow their audience and contribute towards the overall sustainability of our Australian news partners.
It is a shame that, from our perspective, what is a move by the large entrenched Australian media organisations to keep a death grip on the control of Australian news has resulted in both the removal of Australia from this program, but more importantly the creation of a code that is biased in multiple ways. We're not suggesting that Google is some conglomeration of altruists, and we're certainly not suggesting that about Facebook.
However, even if you remove Google from the discussion new news code is still fundamentally flawed and biased in it's design. It only provides advantages to large organisations, like the entrenched media. At current feedback on the code is being considered by the ACCC, after which a new draft code will be released. At that point, Australia's free and open media landscape may be preserved or plunged into a monopolistic protectionist hellish landscape. Best get ready to write to your elected officials I would think.