Sometimes you want to go back to things you have searched for and found in a moment of clear Google-Fu but cannot for the life of you find it. Now Google have presented us with a fresh way to go back to what you had found.
With an update to the Collections tab in the Google app. The new update uses AI to group similar pages you've visited from Search related to certain activities. You can create these collection topics yourself or use Googles AI-generated ones.
Once created they can be accessed at any time from the Collections tab that is now present along the bottom of the Google app.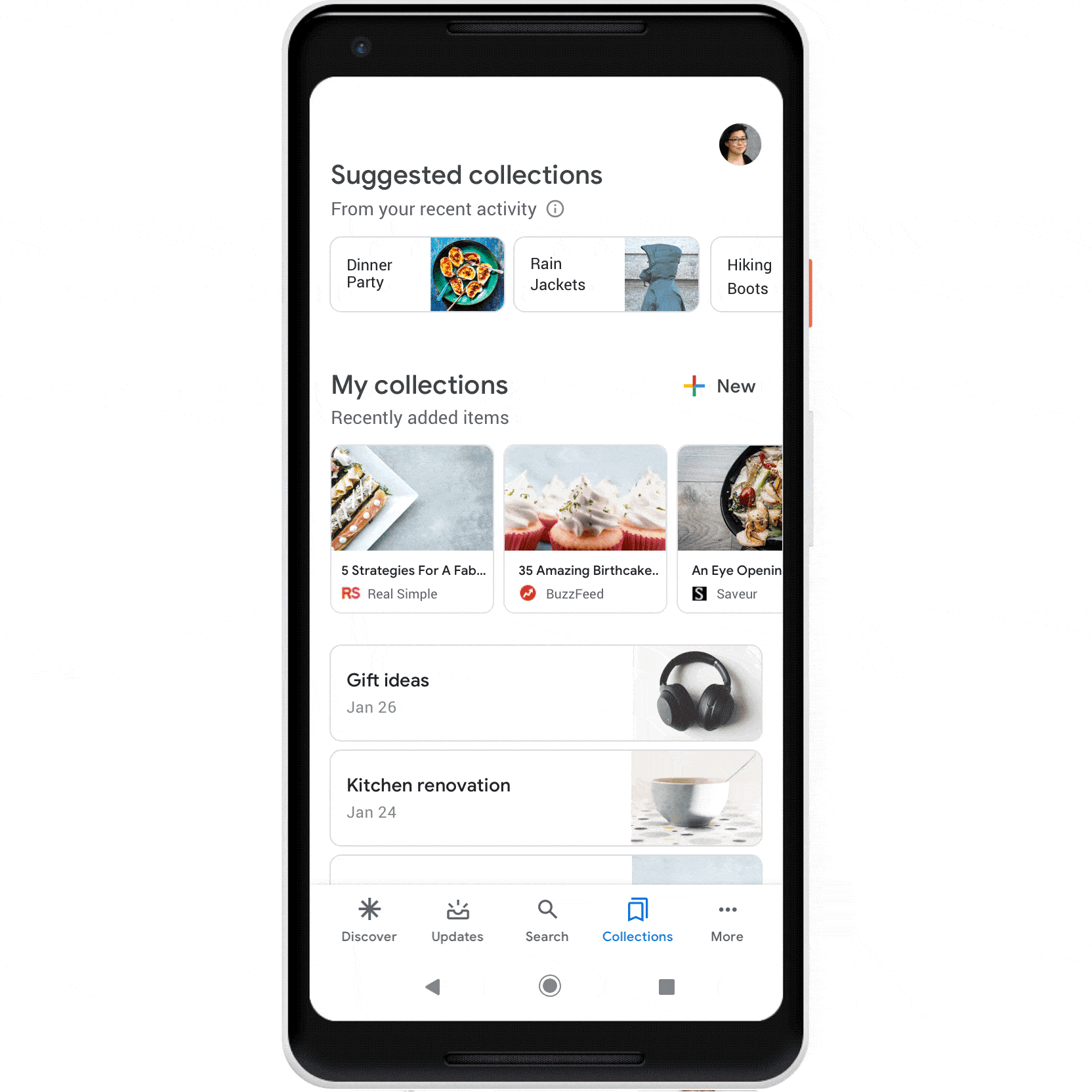 Once you have a Collection — self- or Google-made — Google will present to you other sites and options you may want to visit next related to that collection. It will suggest related websites, images, products and related searches. To do this you just click the "Find More" button within a collection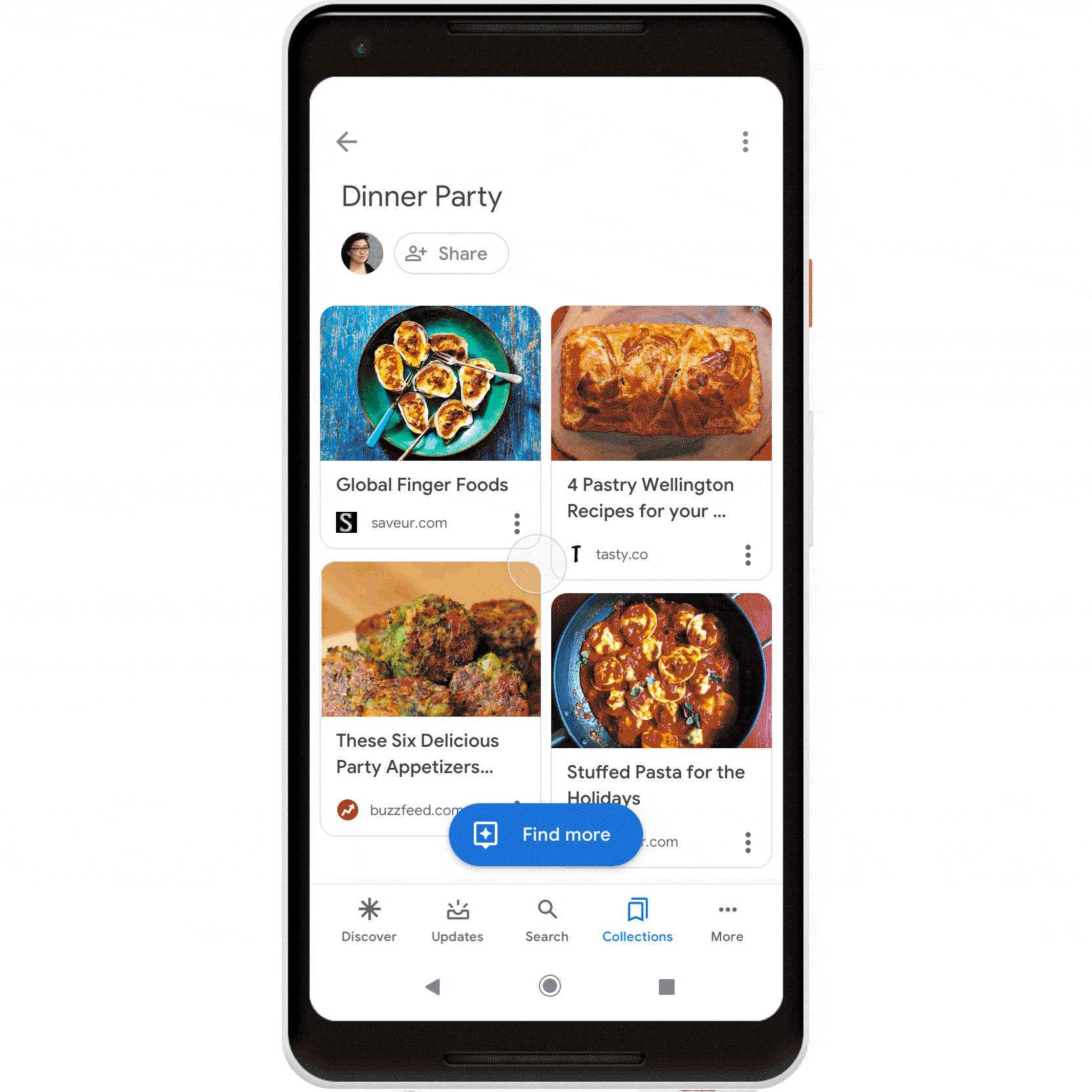 Google will now also let you collab with others on a collection with the new ability to share a collection and you can decide whether to allow those you share it with to make changes or to view only.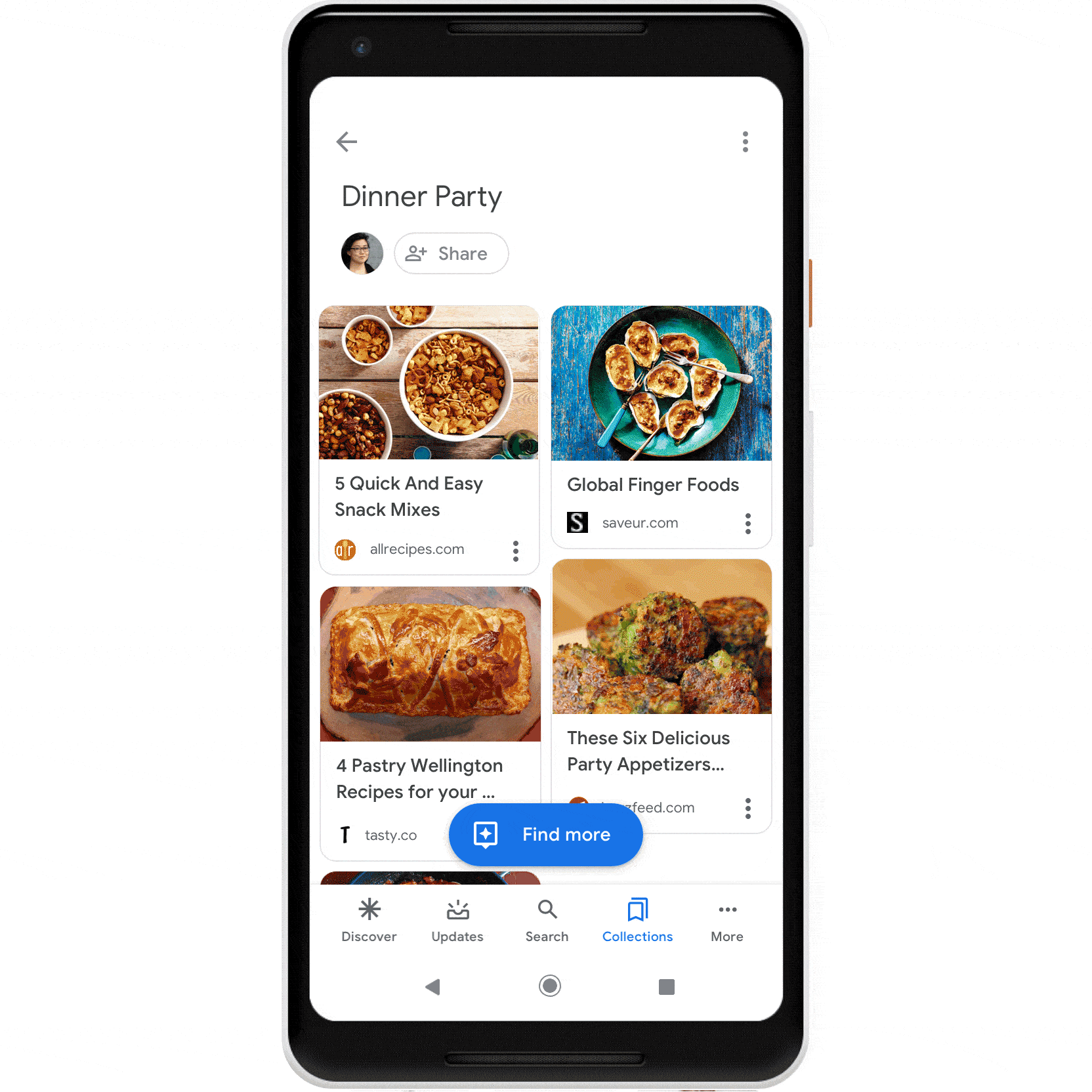 The new update is rolling out to US English users today with more features and "more languages and regions over time." This sounds extremely useful and am looking forward to it arriving here — hopefully it won't take too long.
Source: Google .