In 2017 when Family link was launched it was a long awaited option for many parents, myself included. Many parents want to give their children their own devices, but also want to be able to control the device and account — Family Link is Google's solution to that problem.
While far from a fully featured parental management app it is certainly better than nothing, and on the most part is helpful, especially the remote device lock! Today at Google IO 2019 Google announced the next iteration of the service.
Right upfront Family link will no longer be an additional app download. As of Android Q, Family Link will be embedded in the native menu under "Digital Wellbeing and parental controls". This will make setting up and using Family link much easier going forward.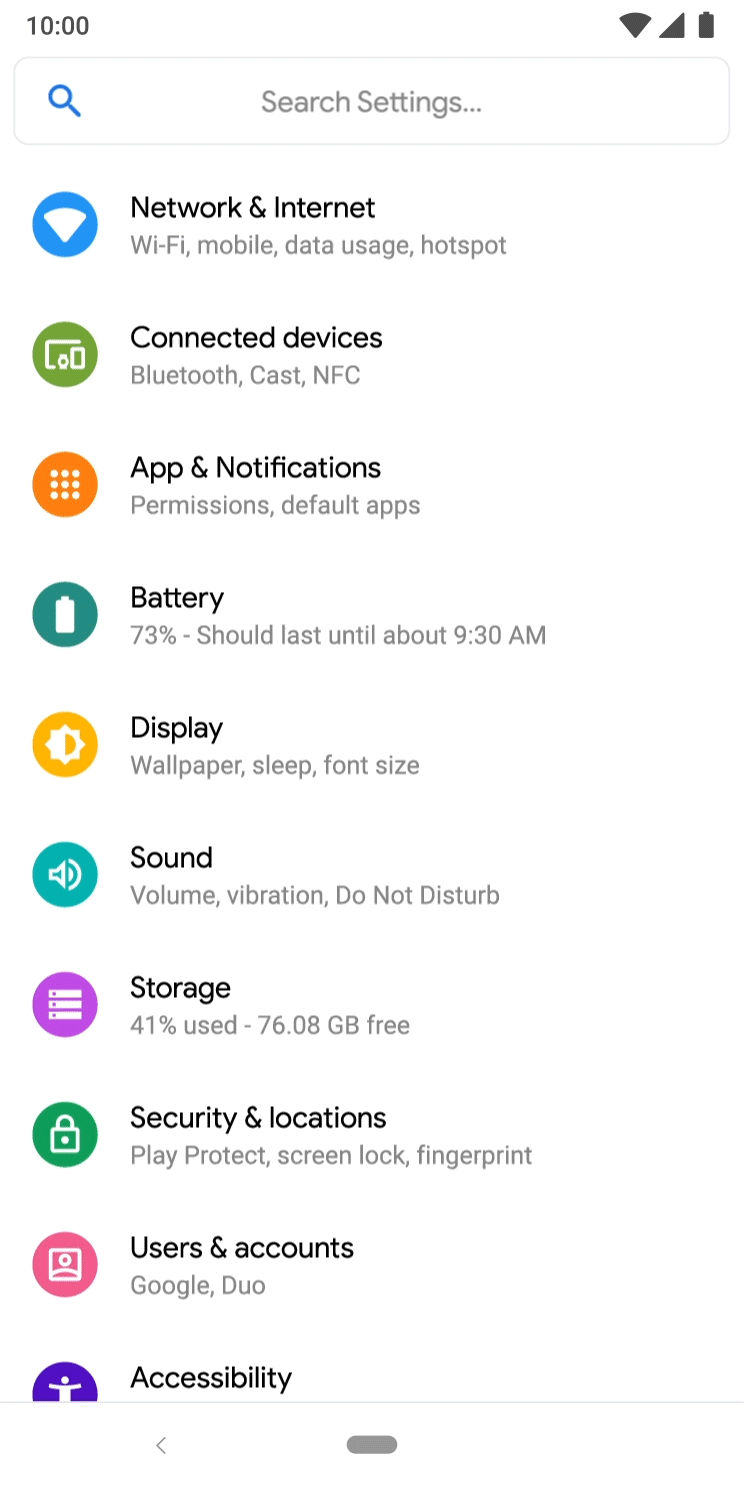 The big improvement to the platform is the introduction of App specific time limits. For parents who've used the app you've probably experienced the issue where you're happy for you children to have access to their device but only for specific apps. Previously there was no way to hand over a tablet for use with an app like Reading Eggs but not let the child have access to ABC Kids.
Thanks to individual app timers now you can set each app to no restrictions, a time limit, or no access at all. To set an app limit all you need to do is navigate to the apps list and start setting limits. Even before this feature is launched I have a feature request, profiles. I'd like to be able to set the device to free time with one set of app times, or change it to study more with a different set, I guess I'll have to just keep supervising my daughter.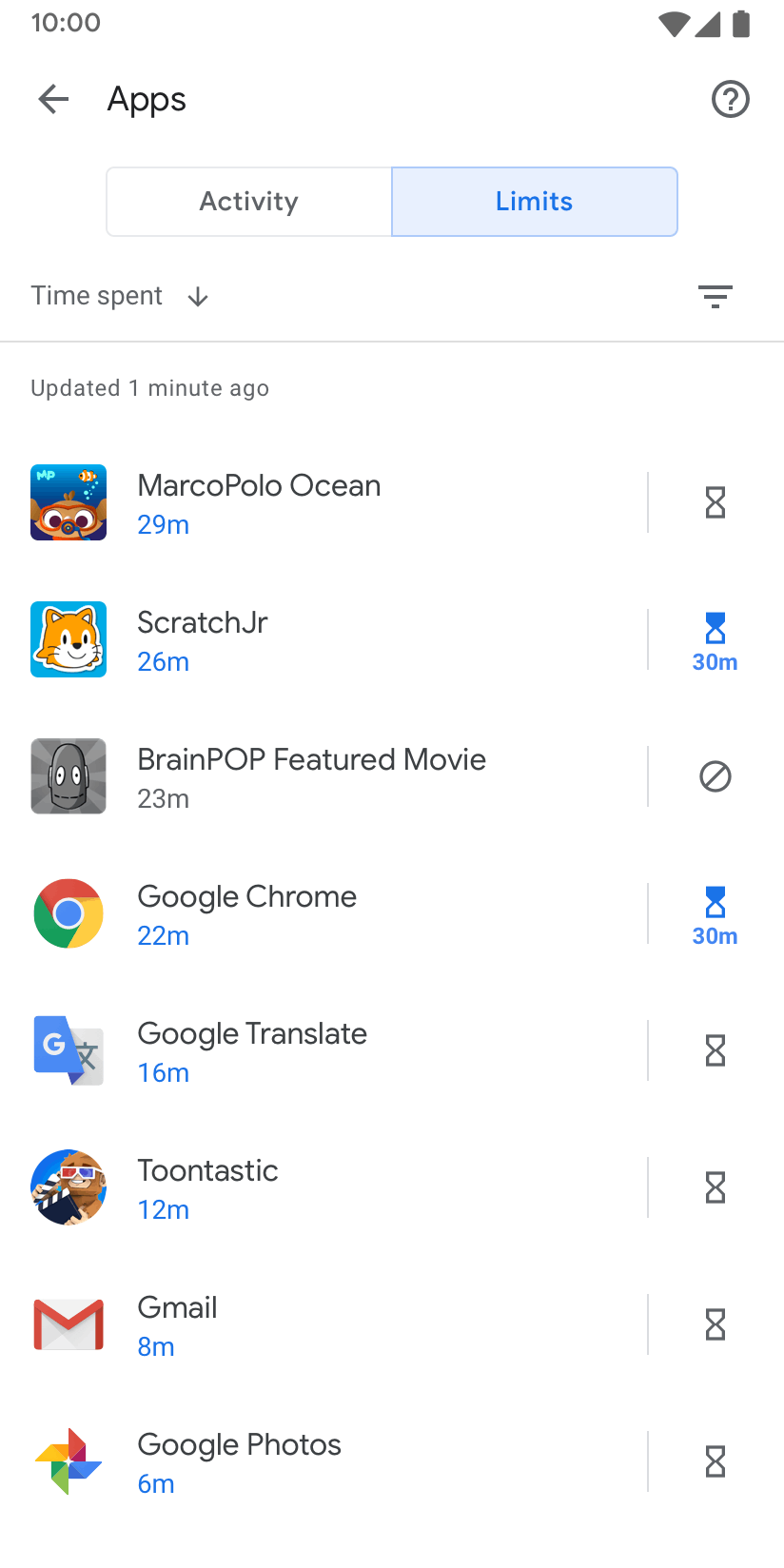 Just 5 more minutes? If you're a parent you've heard this, a lot, I mean a lot a lot. Apparently Google has parents somewhere inside because the last new feature to hit Family Link is 'Bonus Time'. Parents can now gift their children bonus time with their device. Whether they've reached their allotted time or hit their bed time, Bonus time will let you give your little ones just a few minutes (or more) more.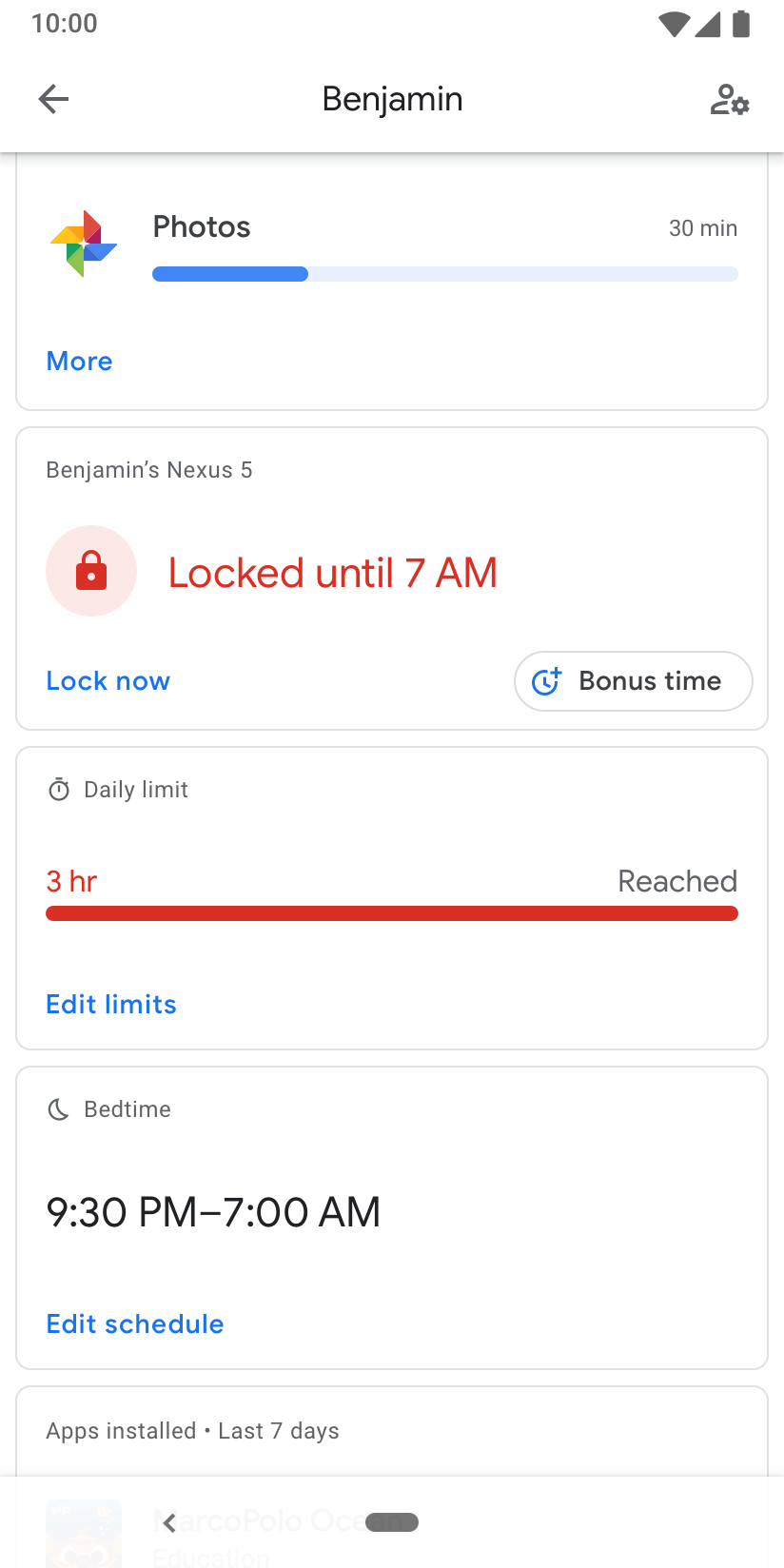 These updates should be headed to the app store variant of the Family Link app soon with it apparently appearing in the final Android Q for everyone later this year. Keep an eye out for it in an upcoming Android Q beta as well.