Google Maps is one of Google's 'flagship' services that has transcended into something more than the sum of its parts. The latest update to the service sees the introduction of multi-mode transport.
The traditional Google Maps journey involves selecting your destination, selecting your transport mode (walking, driving, public transport etc) and hitting go. But what if you wanted to travel train to the city and then Uber to your destination?
The new update to Google Maps will allow just that. Enter your destination and hit the transit tab, and once you have the update you will automatically see options that include either ridesharing or biking options.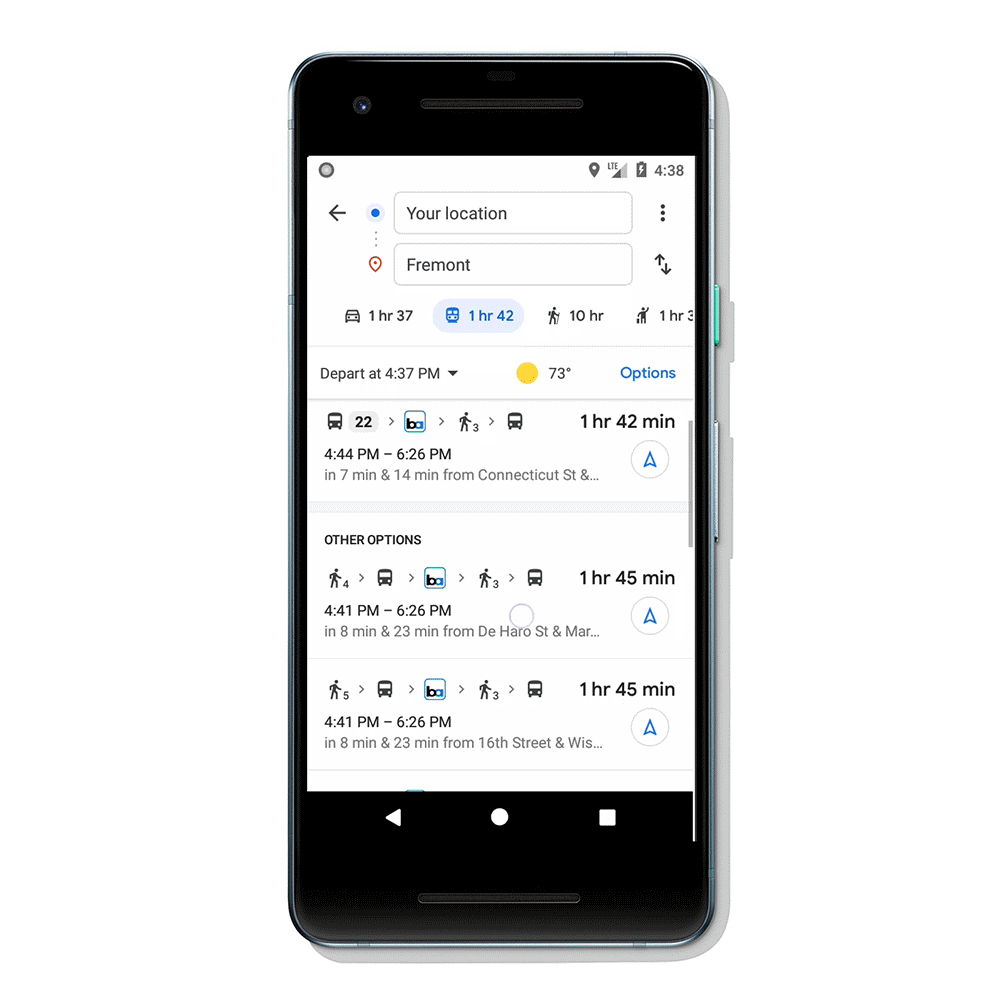 With the new update, you'll be able to get different travel options for your "first and last mile". The update will be rolling out over the coming weeks in 30 countries.
While we're not sure which countries are included we think Australia is a safe bet (as Maps has a fairly big local team here in Australia).